Resources
TRCC Resources
Crash Data Analysis and Reporting (CAR) Assessment and Recommendations
---
State Resources

Florida's Signal Four Analytics is an interactive, web-based system designed to support the crash mapping and analysis needs of law enforcement, traffic engineering, transportation planning agencies, and research institutions in the State of Florida.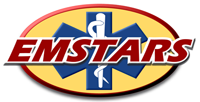 The Florida Prehospital EMS Tracking and Reporting System (EMSTARS) program provides for the collection of incident level data from EMS agencies and subsequent analysis for benchmarking and identifying quality improvement initiatives.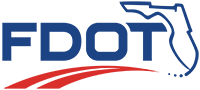 Florida's Traffic Safety Portal, which provides information developed and maintained by the State Safety Office of the Florida Department of Transportation, is the central location for the exchange and sharing of tools, data, information, and ideas among the traffic safety professionals in Florida.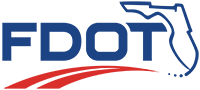 The Florida Department of Transportation Unified Basemap Repository provides a uniform foundation for consistent data exchange among Florida's data generators and users.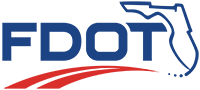 The SSOGis Query Tool has been updated to use the new data format for crashes in 2011 and later. The filter functions now use the new data attributes and years 2011 and later are available. Older years are available as static layers in the old format but can no longer be actively filtered using the query tool.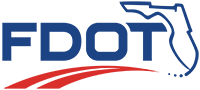 All Roads Crash Analysis (ARCA) – As part of the new Highway Safety Improvement Program (HSIP), states are required to submit an annual report describing not less than 5 percent of their highway locations exhibiting the most severe safety needs. The intent of this provision is to raise public awareness of the highway safety needs and challenges in the states.
In addition to listing the locations, the states' reports are to include:
- Potential remedies to the hazardous locations identified;
- Estimated costs of the remedies; and
- Impediments to implementation of the remedies other than costs.
Florida TraCS (Traffic and Criminal Software) is a sophisticated data collection and reporting tool for the public safety community. TraCS provides law enforcement agencies with a state-of-the-art information management tool to streamline and automate the capture and transfer of incident data in the field.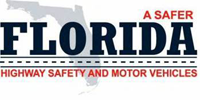 The Florida Department of Highway Safety and Motor Vehicles has a number of statistical reports, studies, and publications for download, including Annual Uniform Traffic Citation Statistics, County Crash and Fatality Rates, Traffic Crash Facts, Driver Demographics, Crash and Citation Reports, and Vehicle Demographics. The web site also allows citizens to conduct Vehicle Information Checks, and Driver License and ID Card Checks. The Florida Crime Information Center allows citizens to conduct warrant checks.
TRCC Overview – This PowerPoint presentation provides an overview of Florida's Traffic Records Committee (TRCC).
---
National Resources
The Traffic Records Program Assessment Advisory provides guidance on traffic records data collection, management, and analysis; describes the ideal traffic records system; and gives an approach for a traffic records assessment.
The Traffic Safety Information Systems Strategic Planning – A Guide for States provides reasons why states should develop a traffic records strategic plan; an overview of the planning process; organization issues; the assessment process; and how to set goals, identify and prioritize projects, and monitor and report on the plan.
The Traffic Safety Fact Sheets provide detailed information on a variety of issues including alcohol-impaired driving, occupant protection, young drivers, etc. The fact sheets are updated annually.
The Fatality Analysis Reporting System (FARS) is a nationwide census providing yearly data on fatal injuries suffered in motor vehicle traffic crashes.
The National EMS Information System (NEMSIS) Project is an effort to create a National EMS Database that will contain data from local and state agencies from across the nation.
Florida Fatal 5 Year Moving Averages
Interactive Highway Safety Design Model (IHSDM)
U.S. Department of Transportation's Traffic Records Coordinating Committee
Centers for Disease Control and Preventions – Injury Prevention and Control: Motor Vehicle Safety
Guidance Documents
The Federal Highway Administration (FHWA) has posted questions and answers on state data systems along with Guidance on State Safety Data Systems under the new Federal transportation law Moving Ahead for Progress in the 21st Century (MAP-21).
The National Highway Traffic Safety Administration (NHTSA) has published a report detailing Model Performance Measures for State Traffic Records Systems.
---
Other Grant Resources
Florida Department of Law Enforcement JAG Grant